Montessori Overview Workshop
Sign up for One Free Overview Session. Offering Assistant Training Tools. Build a Connection with Montessori Philosophy. Learn how to support young children with practical skills.
SAVE the DATE!

Sunday, February 18th, 2023

MITE Sanctuary Building
1385 Birmingham, West Chester PA

call for more information:
484.424.6374

or email: [email protected]
Choose from One of Two courses:
Montessori Philosophy
This course provides a contemplative understanding of why Montessori works and how you can be a part of the transformation by trusting the method
Practical Life/ Living
This course provides an introductory understanding of Practical Life activities and how the subject supports children in acclimating to the classroom environment
Sign Up For your Free Session Today:
---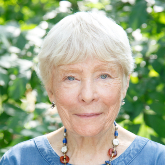 Meet Our Legendary Supporter: Montessorian, Marie Dugan
Marie Dugan started her Montessori journey as many of us did, through the lens of her child. Now over 50 years later, after having been a driving force in expanding Montessori education, she continues to mentor and support her colleagues and friends. Marie has accumulated not only a passion, but a depth of experience whilst facilitating Montessori across numerous platforms. Her roles spanned from being an international NGO to directing a local Montessori school to supporting adult learners under AMS, as an interim executive director and board president. Marie is a significant and respected Montessorian within our tri-state community.